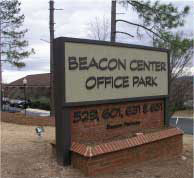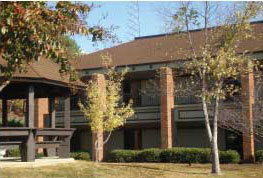 Beacon Center is a four-building garden-style office park located at 529, 601, 631 & 651 Beacon Parkway.

Highlights include:
Conveniently located off of Interstate 65, and within minutes of Interstate 20 & Interstate 59.
Easy access to Red Mountain Expressway (Highway 31) and the Birmingham Central Business District.
Scenic views of Shades Valley in the Homewood area of Birmingham.
Abundant free parking & flexible office configurations available.
For Leasing Information Contact
Steve Butler
Engel Realty Company
951 18th Street South, Suite 200
Birmingham, AL 35205
Phone: (205) 939-8217
Fax: (205) 939-6817
sbutler@engelrealty.com